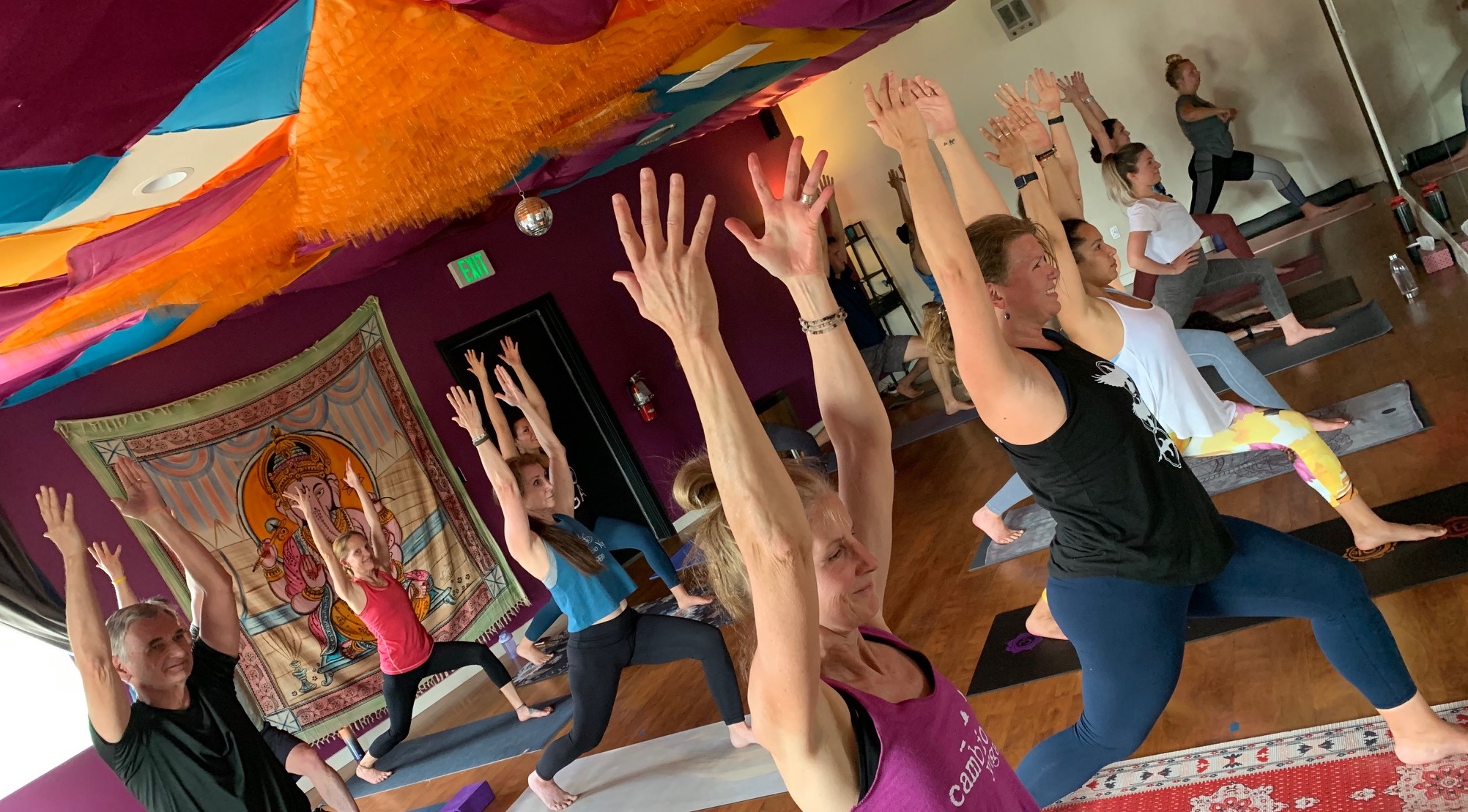 We are back to our beloved donation based model! Scroll down to Pricing Structure below to see. We invite you to join us for any of our offerings:
With gratitude,
the Cambio Yoga Team
Cambio Yoga is run by donations.
Donation yoga is just one piece of our heart's work of accessibility--but an extremely important one. When we opened in 2009, no one believed donation yoga could work, but we have always operated under the belief that people do the best they can and will lift each other up in a community whenever possible. We truly hope and believe that we can make this work at this time and, as always, it will be a community endeavor.
What does this mean when paying?
Donate what works with your budget--if it's $2 or $12 or $20-- and come do yoga with us! We want YOU practicing with us and a part of this community!

You can reserve a space for live classes via our online registration system for $9 on up.
If you can't do $9, no problem! Just upload your credit card information to your account and email erika@cambioyoga.com to reserve and Erika will be happy to register you for what works with your budget. Please email no later than 48 hours in advance.
Unlimited Monthly Memberships
You can choose to purchase unlimited monthly memberships on a sliding scale to access unlimited yoga in-person & online - the only thing this excludes is workshops and teacher trainings.
Monthly Steward Membership :: $89
If you need to pay less, you can choose our Need a Hand Membership :: $79
If you are able to pay more to offset those who can give less, you can choose a Give a Hand Membership :: $99-119
When you sign up for a class, choose whichever pricing option you choose and you won't be prompted to pay for the next month.